21st September 2002
You may have heard the rumours about a forthcoming PiL reunion due to John's comments at the end of the Pistols Inland Invasion gig last week. He was JOKING!
On leaving the stage JL spotted a kid in the crowd wearing a PiL T-shirt, to which he commented, "and to this guy here I will be back next week with PiL". That's all, don't get too excited...
---
Time Zone - World Destruction was featured at the end of The Supranos on HBO this week. I wonder if anyone knew what it was!
---
Invisible Records will be releasing a 2 CD Chris Connelly compilation in November. The still untitled set will reportedly feature unreleased Damage Manual material, along with tracks from the likes of Rev Co, Fini Tribe, and a selection of solo material. Pigface are nearing completion of their new studio album.
---
Remember you can still ask original PiL drummer Jim Walker anything you ever wanted to know, thanks to the special e-mail address Jim set up via Fodderstompf. Take the chance while you still can.
---
24th August 2002
The Sex Pistols have been confirmed as headliners at the second annual KROQ / Levi's Inland Invasion at Blockbuster Pavilion, California, USA, 14th September.
The one-day festival at the 65,000 (!) venue will feature 2 stages and a host of 'Punk Rock' bands, including the likes of Blink 182 (oh dear), The Offspring (oh dear), Bad Religion (well…). UK bands Buzzcocks and The Damned will also feature.
The gig will be recorded by KROQ, and should also be filmed. Tickets can be bought for the 'low dough' price of $35, including parking, from Ticketmaster Locations etc. See the KROQ web site for further info.
The recent Crystal Palace gig was NOT officially recorded or filmed, but was heavily bootlegged.
We are still working on making the recent F&F Crystal Palace gig programme available via the internet. Watch this space…
---
Once his Sex Pistols commitments are over John Lydon will be pursuing various musical, TV and film projects. Again, watch this space…
---
After some small teething problems with distribution the Keith Levene MurderGlobal EP is definitely available now, via the www.murderglobal.com web site.
---
An interesting article on 'Post-Punk' by Simon Reynolds, originally from Uncut magazine 2001, including many PiL references appears at;
http://members.aol.com/blissout/postpunk.htm
Thanks to M
---
3rd August 2002
The Flip PiL logo style T-shirt mentioned below is available on-line via a company called Skatamerica for $16.99. The shirt should also be available at any good skateshop.
---
1st August 2002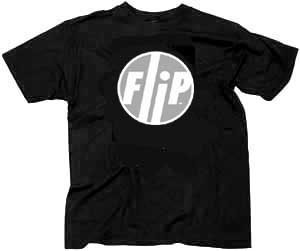 Due to all the excitement with the Pistols this kind of fell through the cracks...
John Lydon introduces the new skateboard film 'Sorry.' (you may have saw his shirt at the Pistols etc). The video is made by skateboard/fashion company Flip. They have an official web site which is still under construction, alternatively you should be able to order the film in any good video/record shop, or skate shop.
If watching a bunch of kids slide up and down stair handles and walls for an hour is your thing then check it out. As John comment's, "As brilliant as they are on their skateboard's, they're fucking idiots off them…"
Also worth mentioning is that Flip currently have a line of T-shirts based on the PiL logo, which are actually rather smart.
Ted Chau's Candyheads debut CD single 'Falling Down' is out now on Libellous Media Records (LIE-05CD). A very limited pressing in transparent orange 7"vinyl with colour card sleeve is also available. Anybody having trouble finding the single can order it via mail order from AMULET RECORDS: Tel: +44 (0)151 531 1838 e-mail: rich@amuletrecs.demon.co.uk
A promo video for the single has also been shot. Candyheads play London, Purple Turtle, Camden, August 7th.
Wobble Live Dates
August 23rd - Pukkelpop Festival, Brussels (Jah Wobble & Deep Space, with guests Natacha Atlas, Shahin Bardar and Temple of Sounds)
September 2nd - Teatro Principal, San Sebastian (Gipuzkoa), Spain ÷(Jah Wobble & Deep Space)
Martin Atkins is in the studio working on a new Pigface studio album.
---
21st July 2002
Keith Levene's MurderGlobal EP is now available via www.murderglobal.com. The 5 track EP costs £7.95, you can order on-line through a secure connection, or by mail order. Tracks are as follows;
Killer in the Crowd
Object B
Aztek DUBD
Aztek Legend
Sound Stage 1
Check out the Fodderstompf review here.
---
Less than a week to go for the Sex Pistols gig at Crystal Palace July 27th. The band are holed up in rehearsal's, with the set promising to be full of surprises. John Lydon is expected to make various media appearances throughout the week. If you're still swaying over tickets, remember one thing – This IS the Sex Pistols, you know you HAVE to go…
New York band The Rapture have now been added to the line up. You may be interested to hear the band do a cover version of PiL's 'Memories'. The lyrics remain the same, however, the band have completely restructured the music, which seem strange to me, Mr Lydon said exactly the same thing…
Readers of the now defunct F&F fanzine may be interested to know the zine has made a slight return as the official gig programme. However, it's virtually unrecognisable, 36 full colour pages featuring exclusive news, reviews, features & interviews with band, along with a whole host of rare photographs. The programme should make a great souvenir, of what is set to be a great day…
Oh, and by the way. Sorry, the programme is not covered by your old F&F subscriptions!!
---
3rd July 2002
Jah Wobble's Solaris play a one-off gig at Villa Ada, Rome, Italy this Saturday, 6th July. The official Solaris live album is now available in the shops.
Deep Space also have the following dates lined up;
10th July - The Studio Club, Charring Cross Road, London.
13th July - Dour Festival , Belgium. (Deep Space / Temple of Sound, inc Natasha Atlas)
2nd September - Teatro Principal, San Sebastian (Gipuzkoa), Spain.
John Lydon arrives in the UK this week to promote the forthcoming Pistols gig at Crystal Palace 27th July. John will be making various media appearances over the next few weeks including an appearance on Channel 4's Graham Norton Show, that'll be fun!
Never Mind the Support Bands…
---
30th June 2002
The release of Keith Levene's new EP has been put back a couple of weeks. The EP will now be released under Keith Levene's name and be titled 'Killer in the Crowd', after the lead track from the EP. The EP will now also be available in shops, as well as mail order. More info soon. Check the www.murderglobal.com for updates.
---
The latest issue of Mojo Magazine features a tongue-in-cheek letter from Martin Atkins addressed to John Lydon regarding John's recent comments about PiL in his Mojo interview. The letter reads;
"Dear John Lydon,
In response to your comments in MOJO 103, although I remain proud of my contribution to the group, I have a lot more going for me that having been he drummer, co-writer and co-producer in PiL for almost five years (79-85) and as many records. I next joined Killing Joke, Ministry, Nine Inch Nails, started a couple of other bands -- Murder Inc., Pigface and The Damage Manual, as well as Brian Brain -- and doodled with the Opium Jukebox (the sitar-laen NEVERMIND THE BHANGRA tribute to the Sex Pistols is stunning!). I own my own studio and just produced the new Gravity Kills CD. My record label Invisible is a touchstone for independents over here in the US -- we are about to celebrate our 15th anniversary and release our 250th CD and I also own an umbrella distribution company helping 15 other labeles unite to fuck with the majors... You know, John, kind of like all the things we said we were going to do back in 1979... Good luck with the covers band and your next solo CD -- whose wedding are you playing at?
Martin Atkins, Chicago"
---
22nd June 2002
To tie in with the forthcoming release of Keith Levene's new MurderGlobal EP, for 4 weeks only Radio Fodderstompf will be broadacsting a Levene only playlist. Basically everything featured in our Keith Levene discography. Enjoy...
Look out for forthcoming features on Keith Levene in Wire & Mojo magazines over the next few months.
---
14th June 2002
Keith Levene's official MuderGlobal web site is now up and running. Although early days for the site, it already features a meaty biography/picture gallery, news updates, and MP3's of Keith 'Violent Opposition' album, along with a few rare remixes and outtakes from the sessions... More soon, this is just the beginning. Keith Levene is back...
---
9th June 2002
Ever wanted to ask original PiL drummer Jim Walker a question? Well, now you can...
Via Fodderstompf Jim has set up a special e-mail address for people to get in touch. With the exception of our recent Fodderstompf interview, Jim has remained very elusive over the years, here's your chance to contact him while you can. This is a very genuine, probably one-off, chance not to be missed. Contact him at; publicimagejim@aol.com
---
6th June 2002
Rotten TV (finally) receives its UK TV debut tomorrow night (Friday, 7th) on VH-1, episodes 1 & 2 will be shown at 7pm & 10pm, see VH-1 web site for full info. The shows are being screened as part of the VH-1 'Punk Night', which also includes 'Punk Top Ten', and 'Punk Unpinned', featuring a new interview with John.
See Fodderstompf Reviews for more info on Rotten TV.
John is interviewed in this month's Uncut Magazine.
---
3rd June 2002
BBC PlayUK broadcast their 10 part punk documentary series The Punk Years today (Monday, 3rd June). The shows will be aired back-to-back tonight, and again tomorrow (Tuesday 4th June) 9pm - 1.30 am.
The series contains new interviews with John Lydon, Jah Wobble and Keith Levene, along with a whole host of other punk celebs.
John Lydon also appears in the BBC1 documentary God Save the Queen, broadcast this Wednesday 5th June, 11:15pm.

Sex Pistols Box Set & Jubilee compilation released today.
God Save the Queen charted at a respectable number 15.
---
29th May 2002
FIRST REVIEW!
KEITH LEVENE MURDERGLOBAL EP

No he's not dead! Far from it. Keith Levene is back, and he still only knows what he doesn't like...

June 18th sees Keith Levene's first solo release in nearly 13 years. After years of record company turbulence, Keith has decided to go it alone and release a new EP by himself, his way... The 5 track 'MurderGlobal' CD EP will be available through the official MurderGlobal web site, and by mail-order (more info soon).
The tracks are as follows;
Killer in the Crowd / Object B / Aztek DUBD / Aztek Legend / Sound Stage 1

Although very much a solo release, MurderGlobal is more than just Levene. Continuing from the PiL umbrella theory MurderGlobal features a whole host of contributors, some prominent, some behind the scenes, but all working together to help sow the seeds of the MurderGlobal manifesto.

All five tunes are pretty hard to describe, which can only be a good thing. All are very different; a great mixture of rock, electronica, funk and dub. Although parts of MurderGlobal does feature the classic Keith Levene guitar sound we all know and love, Keith doesn't limit himself to just one sound, or one instrument. All tunes are fresh and definitely now...

Killer in the Crowd
A full blown Levene 'rock' track, 'Killer' has to have one of the best intro's I've heard in years! Layers of raw sound with raging vocals, and a subtle funk influence. Not to mention a classic Levene guitar break at the end...

Object B
Choppy guitar with steady pumping bass along with Eastern violas and cellos. Very atmospheric with unexpected tempo changes: an eerie and unintentional hybrid of PiL's Fodderstompf and Led Zepplins's 'Kashmir'!! A classic Levene 'Sound - Track'.

Aztek DUBD
Layered, primal sounds, together with weird effects and a building drum rhythm, 'DUBD' is unlike anything Levene has done since his PiL days. This has to be most unique track on the EP. It should played at clubs and scare the shit out of people.

Aztek Legend
Another Keith Levene 'Sound - Track'. Leading with previously unheard real horns, 'Legend' sounds like it could be from some fucked up sci-fi gladiator movie! And as you'd expect from a Keith Levene composition, it's completely different from 'Aztek DUBD'...

Sound Stage 1
The biting rhythm makes this track sound almost industrial but the huge 'funk' bass takes control and drives the whole tune. This is 'Commercial Zone' 2002! A stand out track at a different tempo to the others. They should definitely play this at clubs.

MurderGlobal (Keith Levene) are currently working on a new ideas which should be released sometime in the autumn through a well known record company – or maybe not if things carry on as they've begun. There are no plans for a tour (says Levene), however, there are always possibilities of one-off MurderGlobal events...

www.murderglobal.com
---
25th May 2002
To help celebrate the release of the new Opium Jukebox - Never Mind The Bhangra : A Tribute To The Sex Pistols Invisible Records are offering an exclusive T-shirt of the new album, available in either neon yellow or neon pink. You can receive the T-shirt if you order $20 or more of merchandise from the Invisible Records website. More details are available on the site.
Thanks to Luke Stokes
---
John Lydon's 'Cash for Questions' interview is published in the new issue (June) of Q Magazine. It's a pity some of us didn't send in better questions...

The June issue of the dance culture magazine Seven features an article on punk and the Jubilee, including an interview with John Lydon and Neil Barnes, by Kris Needs.

The new Mojo also features an interview with Lydon. Asked about PiL he states he plans to continue as a solo artist for the time being. He also dismissed the idea of a PiL reunion with the original line up. Mojo also features a review of Wobble's 'Shout At The Devil' CD, along with a brief interview.
---
18th May 2002
Keith Levene is set to issue a new CD single on June 16th! The 5 track EP will be available through Keith's Murder Global web site, which should be going on-line in the next few days. Sick of record company delays Keith is keen to issue material very soon. Although, expect his forthcoming album to be released through a well known record company sometime in the autumn...
---
John Lydon is a studio guest at tonight's (18th) Sky TV coverage of the Prince Nasem fight. John will be commenting on the Colin Dunne fight, who is also on the bill. John and Rambo are good friends with the fighter. Coverage of the pay-per-view event begins at 8pm on Sky Box Office (UK).
Interviews and press conference snippets appeared in various newspapers on Friday, most notably a 3 page interview in the Guardian. BBC Choice Liquid News also ran a feature on the press conference.
John is currently putting the finishing touches to a new solo single, which should be ready for release soon...
---
16th May 2002
Well, it's finally confirmed, the Sex Pistols will play a one-off gig at London's Crystal Palace Sports Stadium (yes, Stadium) on Saturday July 27th. Tickets are £32 (& booking fee) and are available in the usual outlets. See F&F News page for full info.
John Lydon held a press conference today (16th) at London's Cobden Club. Various footage has already appeared on TV, and tomorrow's newspapers will also cover the story in depth.
Wednesday (15th) saw John appear, along with Chas Smash from Madness, on TalkSport's James Whale Show. An interview with John also appears in this months new issue of Mojo Magazine.

---
11th May 2002
A Jah Wobble remix is featured on the new Holly Vallence single 'Kiss Kiss' (London Records). The single is currently number 1 in the UK charts!!
Wobble is currently writing the score for French Film 'The Fury'. There is also a new 'music library' release of Jah Wobble music on the Digital Vision Ltd. This is NOT a commercial release, and is only available to film/production/TV companies (or anyone else willing to stump up £500). These recordings are not available through 30 Hertz.
Wobble has also done a bass session (5 tracks) for Tori Amos. As well as playing for the Afro-Celt Sound System.
Thanks to 30 Hertz
---
This weekend only Invisible Records are giving away a FREE T-shirt and CD with every order over $20. Full details on the T-shirt and CD are available at the Invisible Records site. Offer ends Monday May 13th at midnight.
Thanks to Luke Stokes
---
The Armoury Show, featuring John McGeoch and Russell Webb, have just re-issued their 1985 album 'Waiting For The Floods' on CD, through Track Records (TRK1008CD).There are no extra tracks added.
Thanks to Karsten
---
9th May 2002
John Lydon is interviewed in today's (9th) Sun Newspaper. The interview was conducted back in March while John was in London. The second part of John's interview with Chris Moyles was broadcast yesterday (8th) on BBC Radio 1. Various pix of John, along with audio clips of the interview can be found on the official Chris Moyles BBC web page.
See F&F News page for full Sex Pistols release info...
---
Cabaret Update!
JOE GUIDA plays New Jersey, Grasshoppers in Cedar Grove, 23rd May with The Blast.
LOUIS BERNARDI plays New Jersey, Kenilworth Inn Hotel, on 30th May with Fortune Entertainment.
---
8th May 2002
John Lydon was interviewed on the Channel 4 (UK) breakfast show 'Rise' this morning (8th). He also appeared in Tuesday's (7th) Independent newspaper. The same interview will feature in full in this month's Esquire magazine.
---
2nd May 2002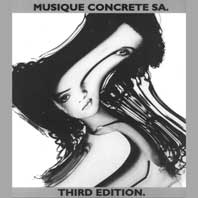 A new bootleg PiL white label has recently surfaced. The 10" single credited to Musique Concrete SA, and titled 'Third Edition', mixes the backing track from PiL's 'Careering' with the vocal from Neneh Cherry's 'Buffalo Stance'...

Unusually for a white label it comes packaged in a quality cardboard sleeve, continuing the PiL pastiche of the title by using a pic of Neneh Cherry done in 'Second Edition' style artwork.

Considering it's little more than a novelty record, the mix is ok, although maybe the bass could be more prominent.

Rough Trade Records are apparently stocking the single.
Thanks to Punk Rock Paul
---
John Lydon appeared on Wednesday's (1st May) Chris Moyles Show on BBC Radio 1. Various pix of John can be found on the official Chris Moyles BBC web page.
Official details about the Sex Pistols live show should be announced in the next couple of weeks...
---
27th April 2002
Jah Wobble and Deep Space are playing the South Bank RFH, this Thursday 2nd May. Deep Space should be on stage around 9 pm. Graham Massey from 808 State is also on the bill. See the official South Bank web site for full info...
Later the same evening, 2nd May, Wobble will be DJaying at Alan McGee's 'Death Disco' club night at the The Metro Club, Oxford Street (opposite Virgin Megastore), London W1. 11pm-3 am.
Thanks to Alan McGee
---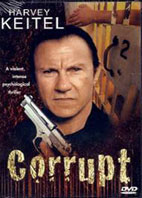 It turns out the previously mentioned 'Copkiller' DVD had already been released on DVD in 2000 by SBR Inc (DVD 20669).
Featured 'extras' include; interactive menu, trivia quiz, scene selector, biographies, critic's review.
Thanks to Dino
---
18th April 2002
John Lydon is interviewed in this week's 50th Anniversary Souvenir Edition of NME. The magazine also features various Pistols info and images. Sex Pistols live rumours continue to circulate without definite confirmation...

NME will also be publishing a 'Punk Special Issue' as part of their 'NME classics' series on April 24th, featuring various Pistols / Lydon info, along with archive reviews etc. Q Magazine are also publishing their own 'Punk Special Edition' this Friday 19th April. Although the Pistols are heavily featured, PiL are barely mentioned...
John will also be appearing in the 'Cash For Questions' section of May's Q Magazine (#55). Send your questions to cashforquestions@q4music.com. Q will pay £25 for any questions used.
---
Jah Wobble is lined up to play at this year's Punk Aid, 6th October, The Mean Fiddler (ex LA2), Charing Cross Rd, London. See Punk Aid web site for full info.
Thanks to Philjens & Cathy Laz
---
Update from Keith Levene on his Murder Global project;
"The new record is really surpassing Levene Quality Control. I'm really getting excited now as the ideas flow through so much more quickly as always happens when working on a good project that begins to take on its own life."
Keith Levene,16th April

Thanks to Karsten
---
Various PiL People Updates
Thanks to Karsten


MARTIN ATKINS
Martin has just completed a new record called 'Opium Jukebox - Nevermind the Bhangra : A Tribute to the Sex Pistols'. Essentially a remake of the Sex Pistols 'NMTB' album done in the Middle Eastern/tabla/sitar sounds!! More info soon...
Martin is also preparing a book. See the latest "Martin Speaks" section on the Invisible site for full info.
JEBIN BRUNI
Bruni recently appeared on 'Sometimes a Circle' by singer-songwriter Louise Goffin. The album was released 12th February. Bruni plays optigan organ on all tracks.
TED CHAU
Candyheads will support All About Eve in the UK this May. See the official Candyheads site for full info.
LU EDMONDS
Lu is currently on tour in North America with Billy Bragg and the Blokes. The US tour will be followed with three gigs in Ireland at the beginning of May.
JOHN LYDON
Some unreleased John Lydon tracks have recently came to light, thanks to Karsten Roekens...
John Lydon recorded two reggae tracks in a studio near Freising, Germany at the beginning of 1990 for 'Music of Quality and Distinction 2'. A various artists compilation, presented by "British Electric Foundation" (a pseudonym for Heaven 17). Ten Records (DIX 108), released September 1991.
Heaven 17 folded in October 1989 and decided to return to production under the pseudonym of British Electric Foundation (which they already used on their first record in 1981). All the tracks on the record were recorded March-November 1990. From the liner notes: "People we approached: John Lydon first person to agree to do album, recorded two reggae tracks in Germany, excellent but didn't fit into eventual album concept". "Thanks: John Lydon-the world WILL hear what we did." Lydon is also credited (among others) with "research". Other artists featured include; Tina Turner, Terence Trent D'Arby & Billy Mackenzie.
Karsten recently contacted Martyn Ware (Heaven 17) who produced the two reggae tracks with Lydon. One track was titled 'Punishment' (which included the line, "No one shall escape the punishment of John"), the second Martyn can't remember! What happened to the two songs? Martyn Ware: "I have searched high and low for them,and they have disappeared off the face of the earth."
Needless to say that the album is awful, however, it would be interesting to hear the two tracks. As stated earlier, the booklet does state, "The world WILL hear what we did!", but well, we haven't...

SAM ULANO
The infamous Sam 'Ritz' Ulano now has his own official website. Sam plays The Garage in Greenwich Village, NYC regularly the first Wednesday every month... He has also just published his latest drum technique book, 'I Love What I Do'.
Thanks to Karsten